Meet Teresa Schleigh – Western Artist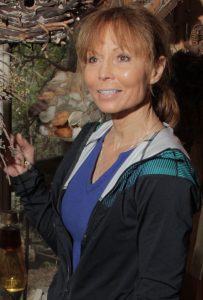 Teresa Schleigh's artwork is deeply rooted in her everyday experiences, working around horses and cattle.
She is the sixth generation of her family to live and work on the same ranch in the foothills of the Cascade Mountain Range in Southern Oregon.
Teresa's first love is cattle and the second is cowboys. In 1982, she married Dan Schleigh, the best cowboy around.
She and Dan spent the next eight years cowboying for outfits in Northern California and Southern Oregon.
They then returned to her family ranch in Southern Oregon, the Backhand Seven, where she and Dan raised their son Clint.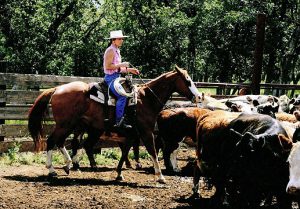 Teresa, Dan, and Clint all remain actively involved in cowboying and running the ranch.
Contact Teresa Schleigh with your questions.